DON'T JUST MIGRATE. TRANSITION.
End of life for your Umbraco 7 or Sitecore 8? I'ts not the end of life…
The clock is ticking on Umbraco 7 and Sitecore 8 websites. When they go End of Life, it's a goodbye to support, updates, and patches. Now really is the time to move.
But why not use your migration process for a long-term modernisation of your architecture? Moving to a new version leaves you in a perfect condition to transition to a modern, cloud-based architecture with high flexibility and high performance.
Take a look at our blogpost about 3 steps to a smooth transition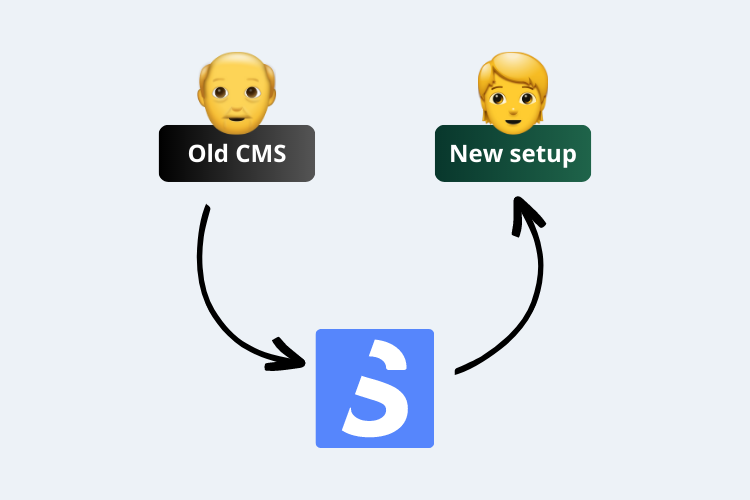 Want to know more about the ways to transition?
Watch our webinar recording for a demo of how the EOL migration can help you transition to a modern, headless architecture. Senior Software Engineer Jesper Weber and 5xUmbraco MVP Marcin Zajkowski discuss the necessity of migrating from EOL software and how it presents an opportunity to rethink and modernise your infrastructure.
Use the form below to get access to the webinar recording 📽️👀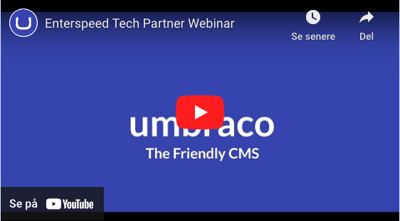 NEW ENTERSPEED FREEMIUM
What's the price, again?
If you want to transition to a modern setup, you can set up an Enterspeed account. We offer a usage-based pricing model, and the Freemium plan covers up to 5,000 source entities and 500,000 API delivery requests.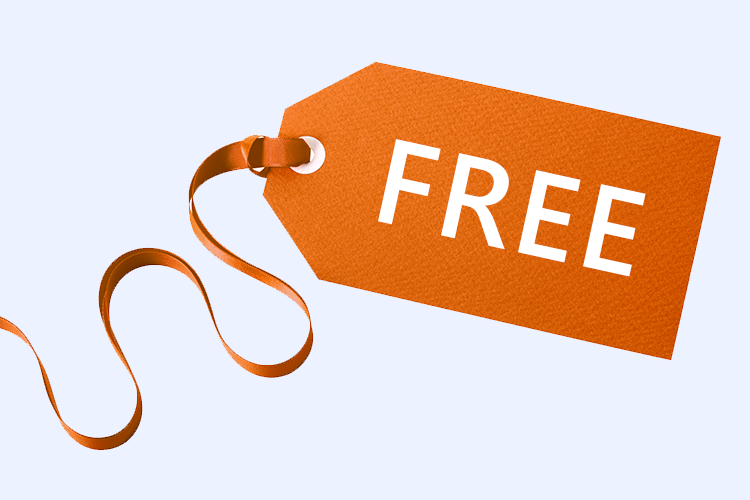 GET THE FULL VALUE OF ENTERSPEED
Moving beyond migration to utilise business benefits
When you migrate, you defacto update your CMS.
But Enterspeed is more than CMSs.
Why not make integrations for your other data sources – such as PIM, ERP, or ecommerce – as well.
You can connect several simultaneous data sources to Enterspeed and serve the data quickly, efficiently, and globally to the frontend user. 
Depending on you usage, it might not even cost you anything.
Sign up for Enterspeed's Speed Layer to take a look around and test it with either demo data or using your own data.
High-performant and scalable
Need to deliver data out of data centers in specific regions? Make use of our MS Azure multi-region distribution and push your stuff around the globe in seconds. 
Enterspeed is not dependent on specific technologies. We ensure integrations to several simultaneous data sources, e.g. CMS, PIM, and ERP systems.
Do you prefer .Next, Nuxt, Svelte, Vue or something else? No problem! Using Enterspeed, content can be rendered in any framework that rocks you boat.
When you push your data to our Ingest API, only the data that you actively choose to send is made available on the internet – and no requests ever touch your backend systems.
USE ANY CMS
More than just Umbraco 7 and Sitecore 8 are going End of Life
Other popular CMSs are heading towards End og Life as well. Enterspeed is tech agnostic, and you can add any CMS you use. If you want to take them headless and up your performance, we'll be your backers. Our Speed Layer lets you keep and combine the systems you need (or cannot change) while giving you the headless benefits.
So, should you find yourself on a CMS you've fallen out of love with, our Speed Layer can ease your way towards the one you're actually dreaming about ❤️